One of the (very few) advantages of adulthood is that you have tons of autonomy. Like, I'll be home alone (2: Lost in New York) and think "Wow, it's super autonomous up in here, I should really be carpe dieming." So, I've finally decided to capitalize on all of this freedom that I have, be the master of my own destiny, follow my bliss, etc. and make three of my childhood dreams come true.
#1 Eat Cheese Whiz Straight from the Can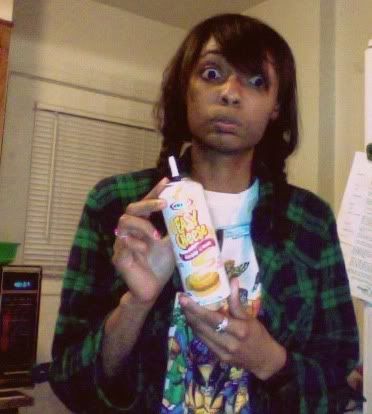 My mother never bought cheese whiz when I was a kid. We just weren't that kind of family, I guess. So, I (1) always wanted to taste the stuff and (2) wanted the stuff to enter my mouth via pressurized can and not via Ritz Cracker, Triscuit, what have you. I'm pretty sure that I saw someone consuming cheese whiz in this manner while watching some incredibly high brow film and it seemed like a good idea.
I went with the bacon flavored "Easy Cheese," thinking that if I was going to do this, I might as well go all out.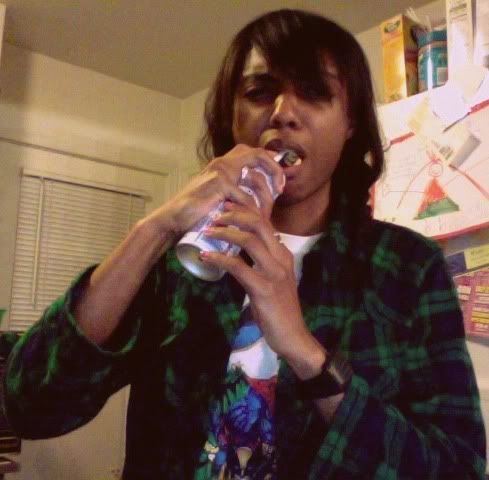 Though I'd always wanted to do this, I did experience a little trepidation, initially--which I'm sure you can see in this very flattering photo. When the "cheese" hit my tongue, it felt kind of...wrong. Like, eerily warm.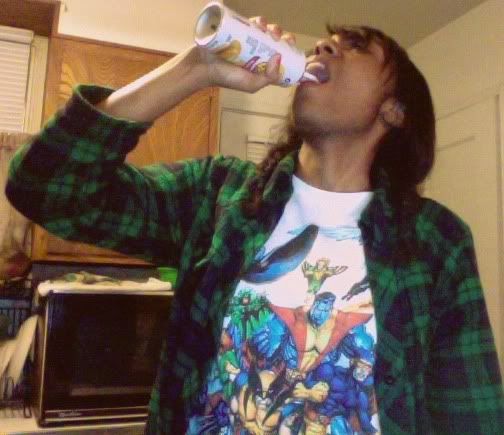 But that "wrongness" was actually just my taste buds adjusting to awesomeness and I ended up eating/drinking my weight in whiz.
#2 Eat Whipped Cream Straight from the Can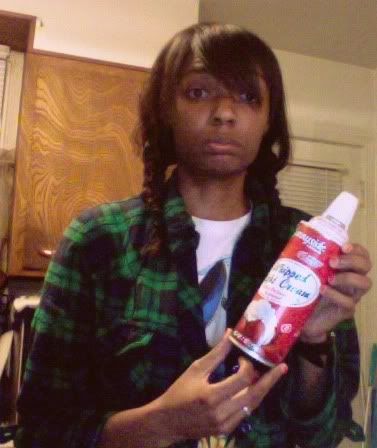 Yes, a lot of my dreams involve eating stuff from cans. I don't know why, but let's just accept it and move on.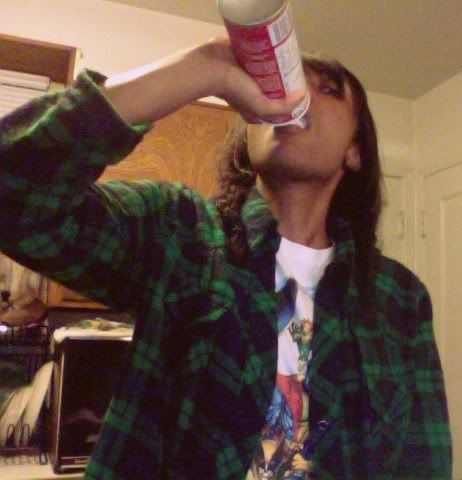 Now, this was just delightful, right off the bat.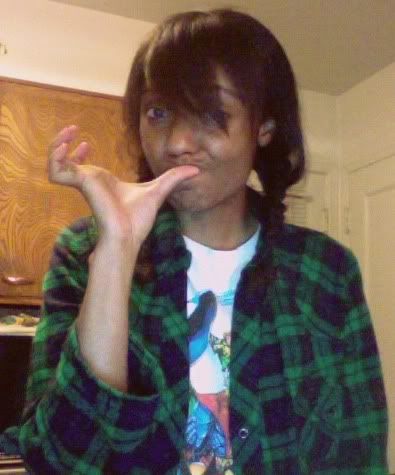 Instead of giving any babies that I might have bottles of milk, I've resolved to feed them Reddi Wip. Weird thought: Do you think if you ate enough of this stuff, your breast milk would become all pressurized, turning the mammary into a sort of organic whipped cream dispenser?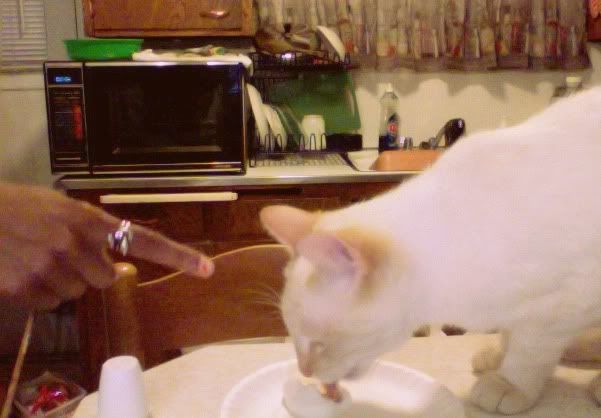 I also forced my cat to make her dreams come true and gave her a plate of whipped cream.
#3 Slice a Bar of Irish Spring Soap with a Knife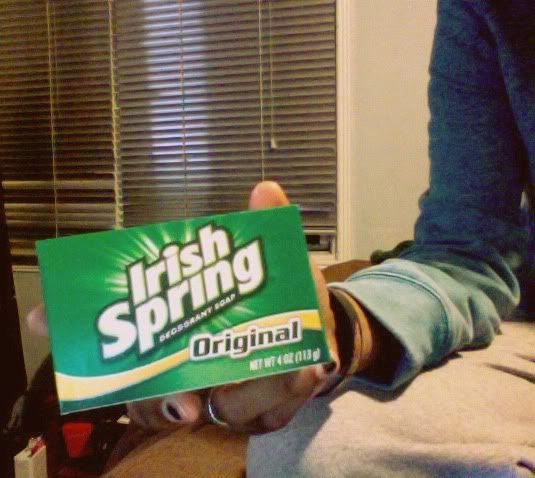 You can't even fathom how badly I wanted to do this when I was a kid. I begged and pleaded, but my mom just wasn't down. Once, my aunt said that she'd buy me a bar, but I guess she forgot about it or my mother persuaded her not to. I don't know.
If you grew up in the 90s, I'm sure you share this dream, thanks to Irish Spring commercials like this:
I can't tell you what cutting that sliver off the bar is supposed to be demonstrating, but I do know that right now, after watching that commercial, you totally want to slice up some Irish Spring...and then maybe eat some of it. (I don't know, something about the way that knife just glides through that soap, makes me think that it might taste good.)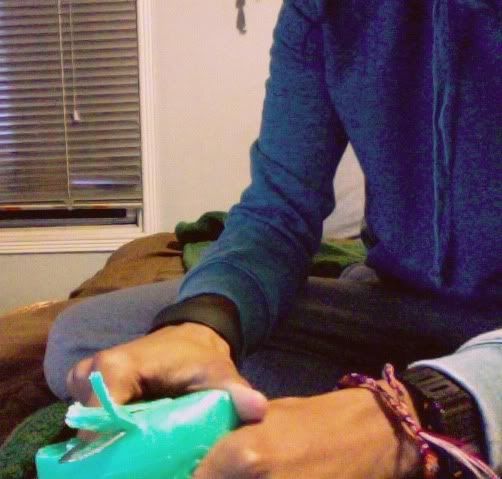 I didn't think it would be so difficult to cut the soap---and I was using a high quality, steak knife that I stole from Chili's. Eventually I was able to cut through the bar, and let me tell you, the experience was cathartic. I felt like I could just sit there and cut up bars of Irish Spring all day long---maybe julienne the Irish Spring or rub it up against a cheese grater, really, the possibilities are endless.
I hope I've inspired you to follow in my footsteps and make all of your wildest dreams come true.