98 Degrees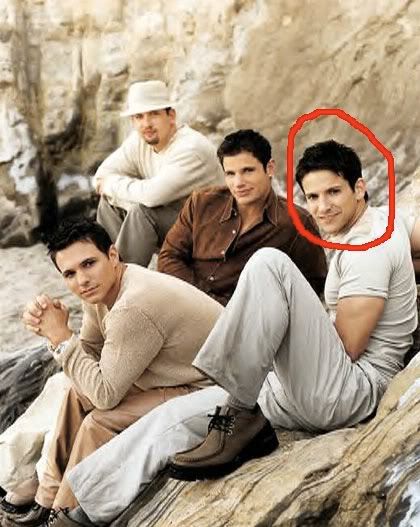 Perhaps you thought it would be

Jeff

Justin, the 45-year-old narc, always lurking in the background of group photos, attempting to disguise his old-guyness with bleach blond hair and a "youthful" goatee. But, no. The lamest member of 98 Degrees was actually this guy, whose name I'm too lazy to google. My inability to recall his name is a testament to his lameness because, you see, I was a 98 degrees fan (and even went to see them perform at the All That Music and More Festival 10 years ago). Clearly, he was only added to the band to round things out and even though he is sort of blandly attractive, I can't figure out who he was supposed to appeal to. Nick lured in the girls who liked hunky goons, his diminutive brother Drew was a hit with the girls who were into dwarves, hobbits and other small Tolkien creatures, and

Jeff

Justin was obviously intended for the old-man-lovers (aka ME!). But this other guy? What's his deal?
(Thanks to Pana and Jen I realize that I did know the lame guy's name but just attributed it to the incorrect 98 Degreer.)
Color Me Badd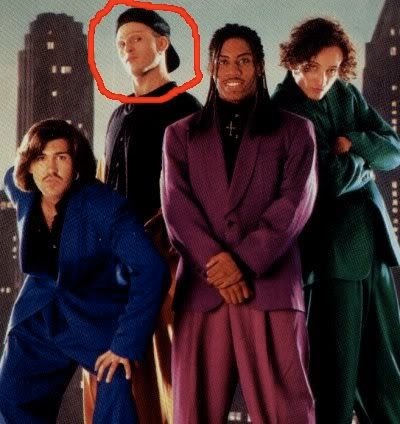 I don't know any of their names but when I was a kid, this was how I viewed the members of this group: The curly-haired one, the black one, the one who sort of looks like George Michael, and the other white one. If you're in a band and you're "the other white one," you're probably lame.
'Nsync
Chris or maybe Joey would be the obvious choice but I'm going to be controversial here and go with JC. First of all, his last name (Chasez) is hard to say and that's totally lame. But really, it's because he was the most attractive (in my opinion), just as vocally gifted as Mr. Timberlake, and wasn't the breakout star of the group--he's a "judge" on a dance show hosted by Mario Lopez while Grammy award-winning Justin can count touching Janet Jackson's boob as one of his many post-'Nsync accomplishments.
LFO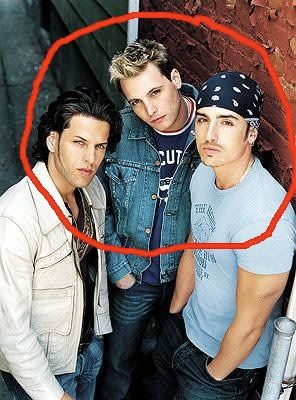 Do you know what "LFO" stands for? Lyte Funky Ones. 'Nuff said.
New Kids on the Block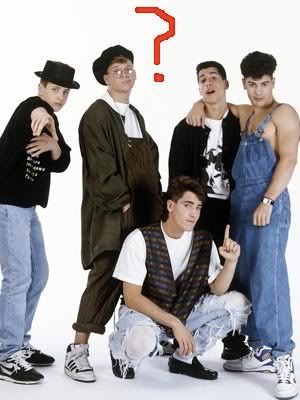 Danny or Donnie? Danny or Donnie? It's the eternal question, isn't it? But let's say I didn't know anything about NKOTB and someone showed me this picture of the group and told me to pick the lamest one. Well, I'd have to go with Jordan, who looks like a wildly effeminate, hip hop, pig farmer--Jonathan appears to be confirming this by pointing to his brother. Danny, believe it or not, is moderately cute here and Donnie's outfit is simultaneously channeling Fran-kay from Sister Act 2 and Rembrandt--no easy feat.
Five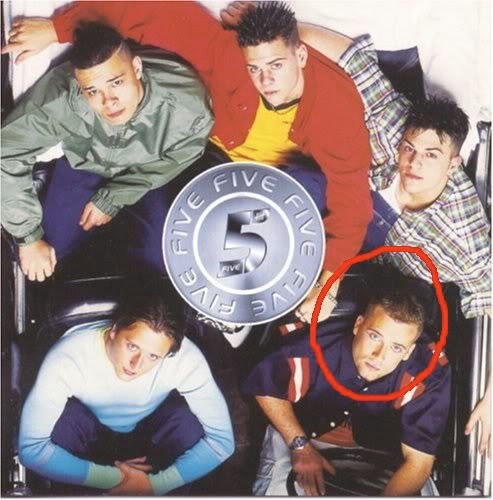 So before Five were Five they were 5ive, which is just stupid, but I will admit to owning their CD when I was in the 10th or 11th grade. Anyway, I couldn't remember the group well enough to pick out the lamest member so I watched this video:
Fact: the rapper in a boy band is always the lame-o.
Boyz II Men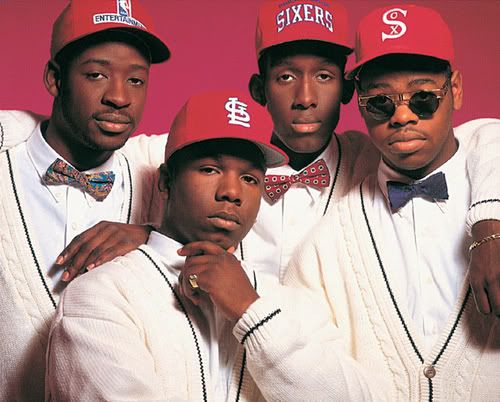 None of these "boyz" were lame, per se, but I don't feel that any one member was able to distinguish himself from the pack, for better or worse--this photo is probably evidence of that. The lamest thing about Boyz II Men is that they were overthrown by these other less talented groups.
Backstreet Boys