What can I say about R. Kelly that hasn't already been said (or turned into a Chappelle's Show sketch)? How about, "R. Kelly is a genius!" I'm sure no one (whose name isn't R. Kelly) has ever said that with any kind of sincerity. Of course, he isn't a genius, at least not in the traditional sense, and if I were a 15-year-old girl or the parent of one, I'd be terrified of him. But he is entertaining.
I mean, how crazy is it that this guy alternates between singing about the dirtiest, raunchiest sort of sex and inspirational, kid-friendly crap? Although, I guess that disparity isn't so bizarre when you consider his (alleged) super creepy, Humbert Humbert sexual preferences. He's also responsible for coming up with some of the most baffling metaphors and similes. "You Remind Me of Something," a 4 minute extended metaphor comparing a woman to a jeep, includes the following lyric:
"Girl you look just like my cars, I wanna wax it."
According to this, the girl-jeep analogy isn't figurative and this girl he's serenading literally looks like "cars." I've never seen the chick, so who am I to question the comparison, but what then does "I wanna wax it mean"? Does he literally want to wax this girl who looks like "cars" with turtle wax or is this a reference to hair removal? Whether you're waxing your girlfriend or waxing your girlfriend, it's strange.
After watching R. Kelly videos on YouTube this weekend I drew these pictures: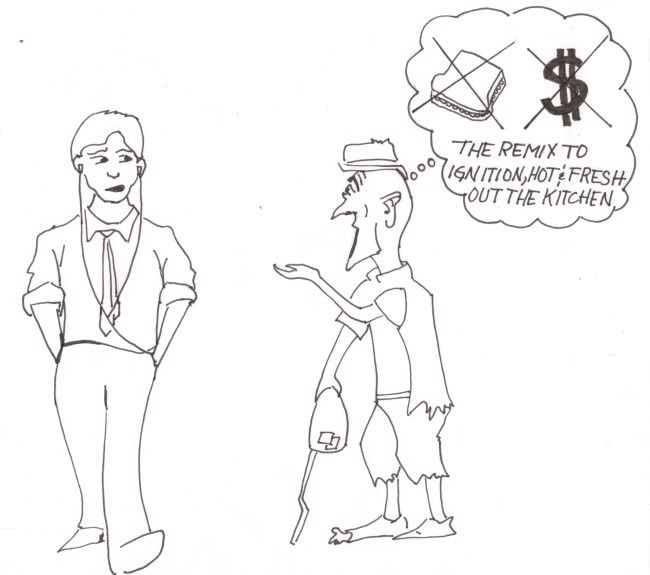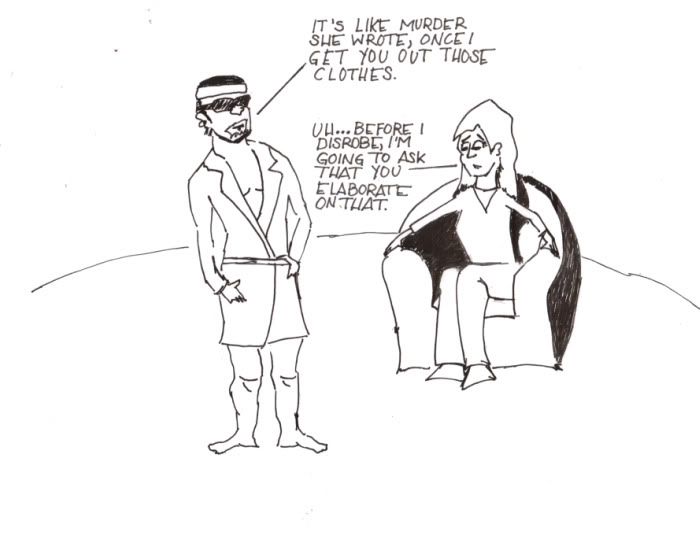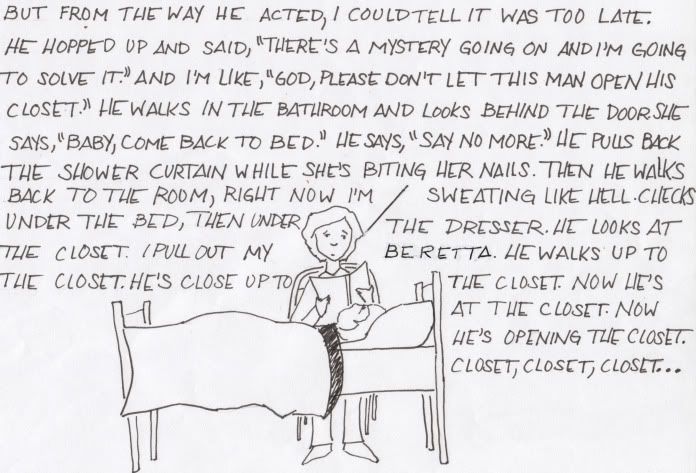 1. This is my favorite R. Kelly video/song.
2. When I get married, my husband and I will play this during our first dance.
3. R. Kelly is inexplicably holding a lighter.
4. Yodeling.