How ironic it is that the first half of Alec Baldwin's surname means, "lacking hair on the head," when such a dazzling mane shrouds his skull. If you ask me, the only thing his head is lacking is a halo, for the man should be the patron saint of thick, awesome, well-gelled hair. So Pope Benedict, if you're reading this (and I'm pretty sure you are, you blog loving little such and such), consider this my formal petition for Mr. Baldwin's canonization. Now I know that beatification is dependent upon the performance of miracles, so I've listed a few of Mr. Baldwin's hair miracles or as I like to call them, "hairacles" (or sometimes, "follicles").
In death his hair maintains maximum awesomeness.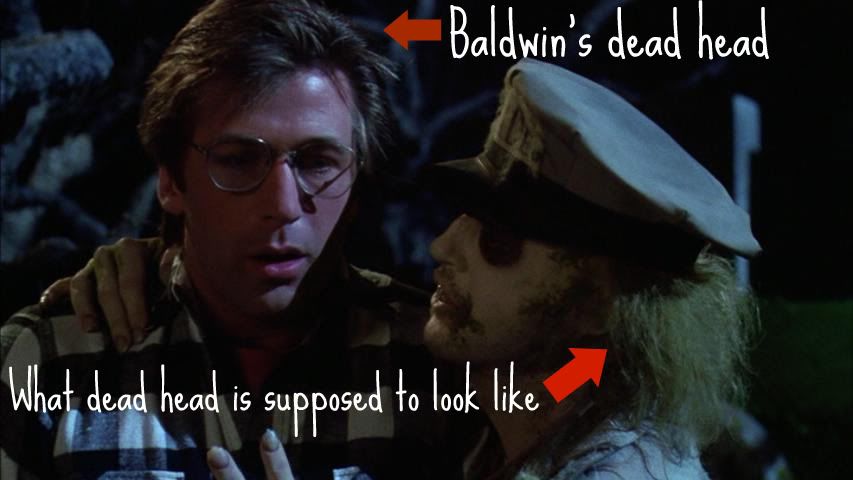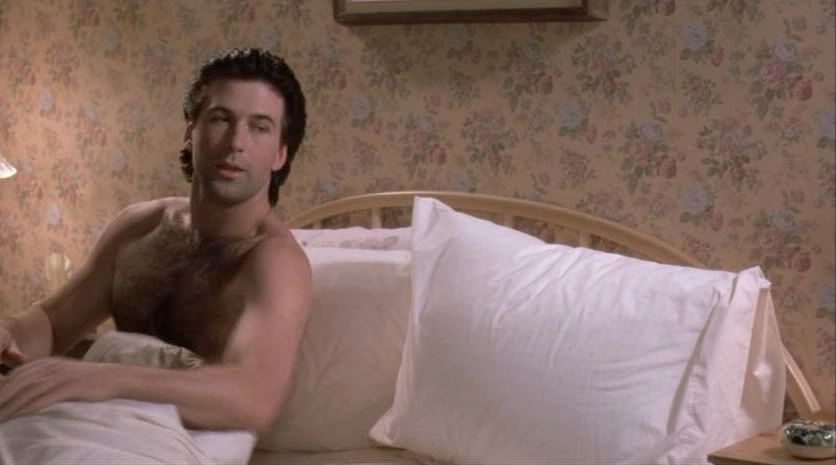 Even his chest hair is luxurious (and undoubtedly gelled).
3. Glengarry Glen Ross (1992)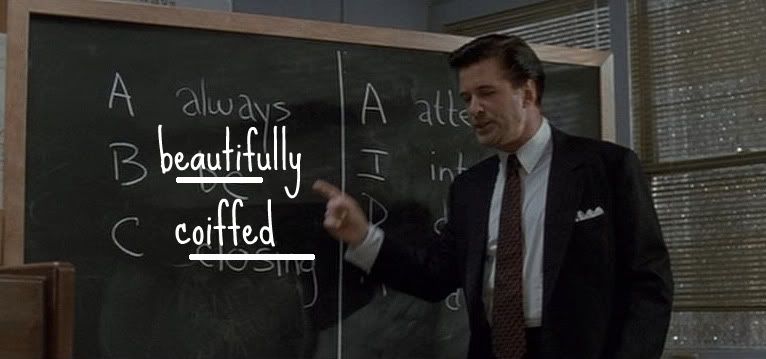 Penned by Mamet with a cast that includes Al Pacino, Jack Lemmon, Alan Arkin, and Kevin Spacey (all Academy Award winners), Baldwin is the most memorable thing about
Glengarry Glen Ross
(and he isn't on screen for more than five minutes). How is this possible? It's the hair, of course. The hair!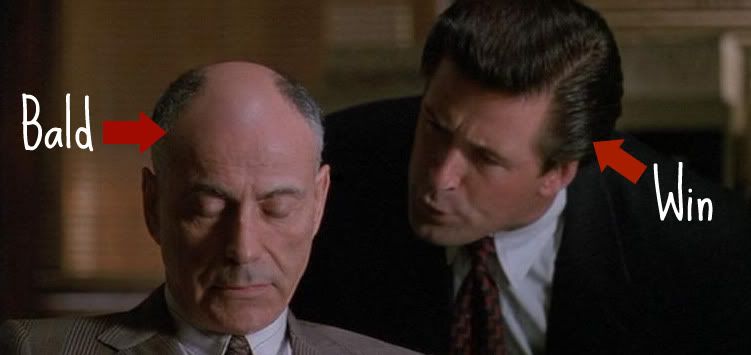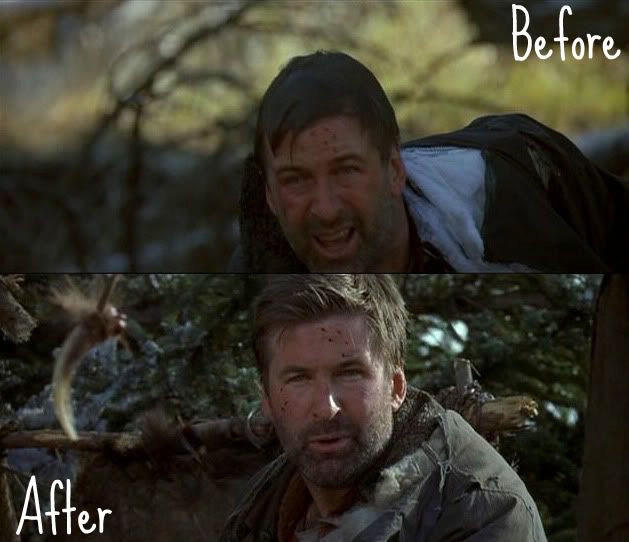 There is a scene in
The Edge
where Baldwin has just been attacked by a bear in some Alaskan river and his hair is wet and plastered to his head. A mere two minutes later, not only is his hair dry, but it's perfectly gelled. This alone should qualify him for sainthood.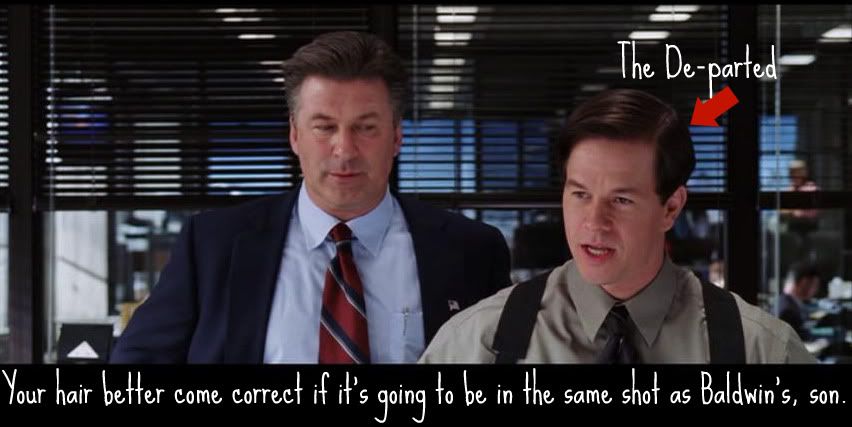 Baldwin is one of the senior members of this cast but his head dominates all other heads. He is a legend.