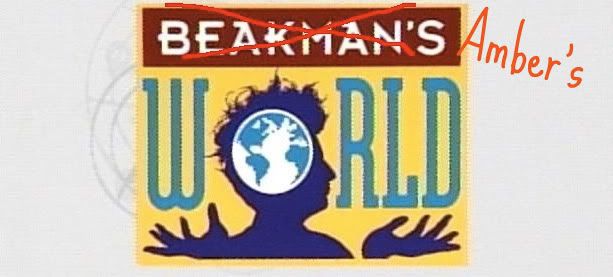 Overcome with nostalgia as I walked down the toy aisle of my local Walgreens, I bought the Play-Doh Fun Factory.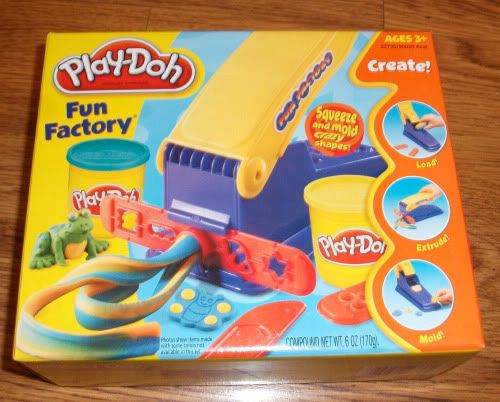 Would you believe that it only cost $4.99? What a paltry sum for something that is--according to its box--a veritable factory of fun. I was super juiced about the purchase and excited to start squeezing and molding the crazy shapes that the box promised I'd be squeezing and molding.
One week later, the Fun Factory was in a corner of my bedroom, still inside of a plastic bag.
The thing seemed cool when I bought it, but as an adult with debt, anxiety, and crap to do, I didn't really know how to incorporate this Play-Doh into my life--a troubling realization since there was a time, not too long ago, when Play-Doh was my life. So I decided to conduct an experiment.
Purpose
Recapture some of the whimsy of my youth by playing with Play-Doh and using my imagination.
Hypothesis
This is going to be great. From this point on, I'll be able to include "Play-Doh Fun Factory" as a skill on my résumé.
Materials
Play-Doh Fun Factory which includes: 2 shapemaking strips, 2 five-ounce cans of modeling compound (blue and yellow), 1 extruder with 3 half-molds, 1 trimmer knife.
Procedure
Record emotional response and immediate observations as I play with Play-Doh for as long as possible. And by play I mean "Load! Extrude! Mold!"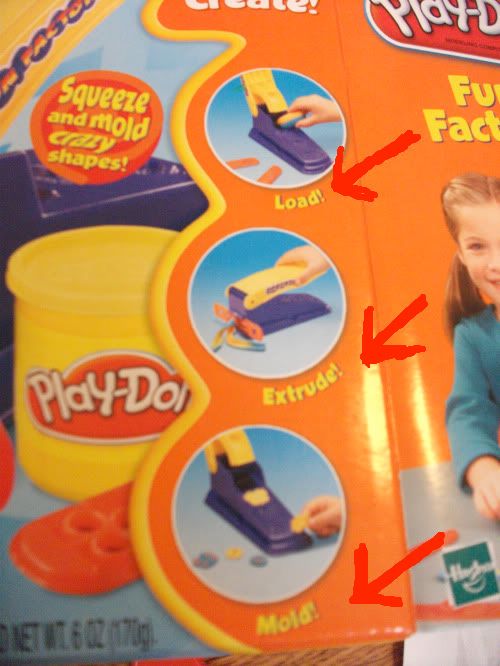 Field Notes
For some reason I thought that there would be instructions inside of the box. I don't know what this says about me.
I probably should be watching cartoons as I do this but there is a

Man vs. Wild

marathon on the Discovery Channel and it's crucial that I watch Bear Grylls do interesting things with his own urine.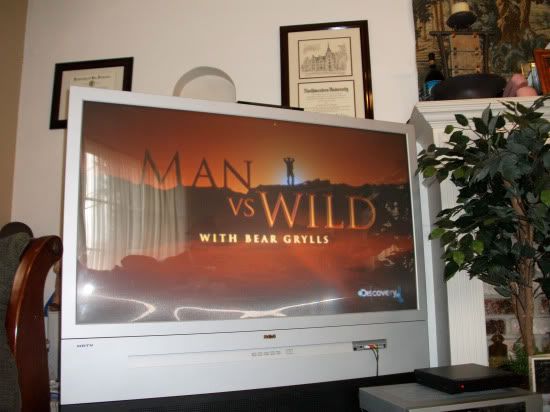 On the other hand, if there's anyone with an over abundance of joie de vivre and a reckless, childlike spirit, it's Bear Grylls. So in a way, the show is a fitting complement to the experiment.
It took me longer to open the containers than it probably should have.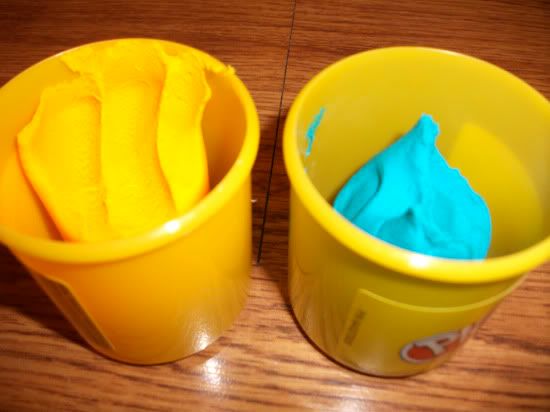 I'd forgotten about the wonderfully intoxicating non-toxic aroma of Play-Doh. Consider just sitting in my living room and sniffing my Play-Doh as I watch Bear Grylls eat scorpions.
Decide to throw caution to the wind and extrude the Play-Doh.
I think I messed up because my Play-Doh doesn't look anything like the picture on the box. Regardless, there was something satisfying about the extruding.
I look at this blended clump of Play-Doh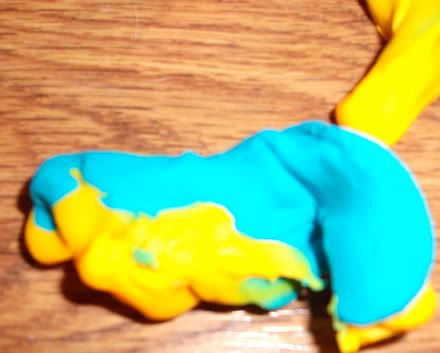 and feel upset. I can't separate the yellow from the blue! When I'm finished playing, which container do I put this thing in? This clump of Play-Doh is a child of two worlds, belonging to neither. It's like the Spock of modeling compounds. What have I done?
Just looked to see which episodes they'll be airing in this Man vs. Wild mini-marathon. Hoped that they'd be showing that episode where Bear Grylls gets naked. Alas, they are not.
Decide to utilize the Fun Factory's molds.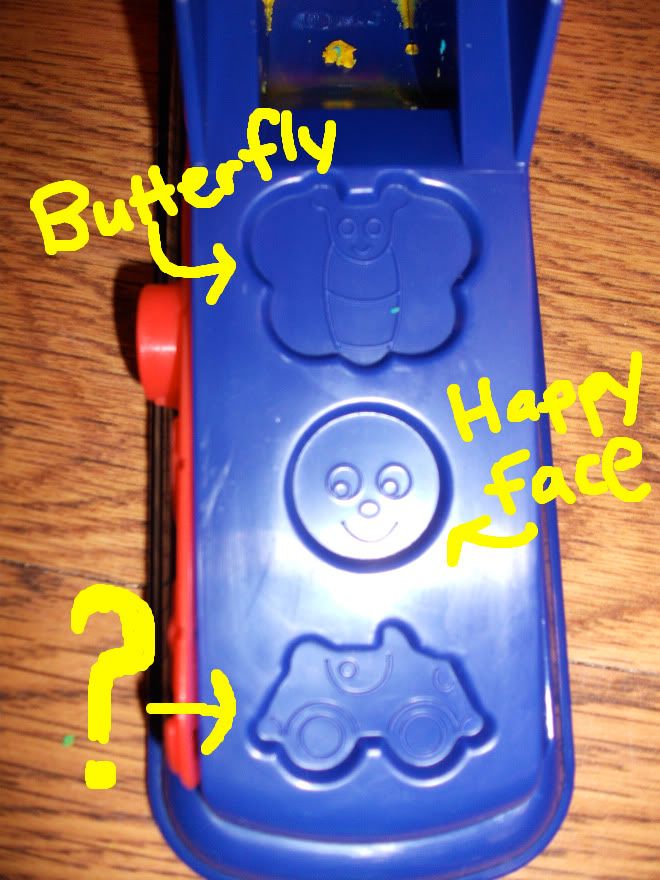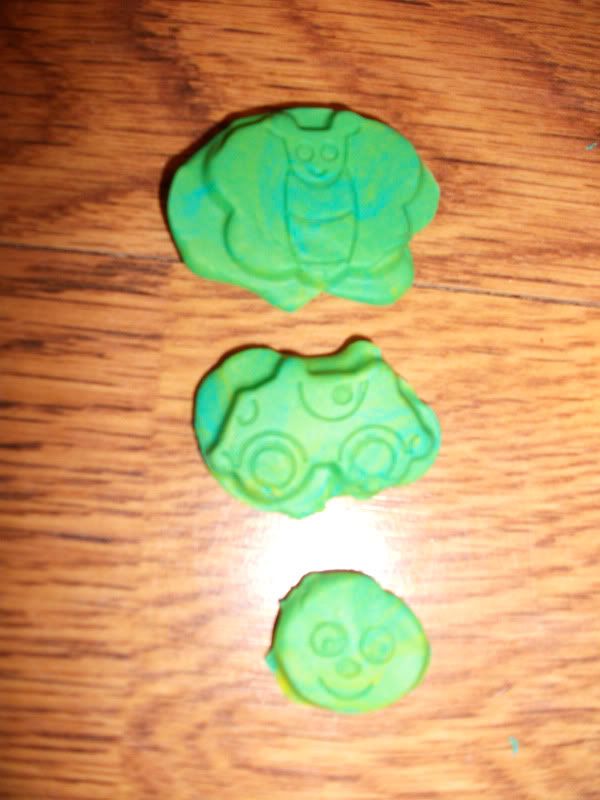 I use the trimmer "knife" to cut off the excess Play-Doh and once again, what I've created looks nothing like the image on the box.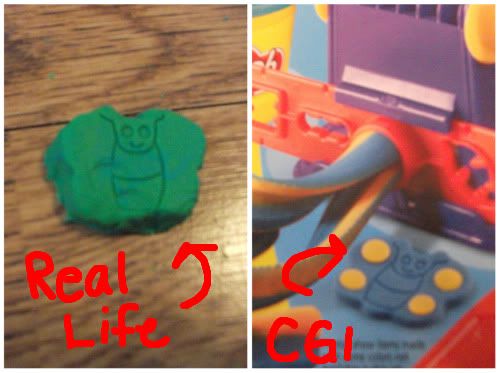 Have an epiphany. Will construct my own Play-Doh Bear Grylls.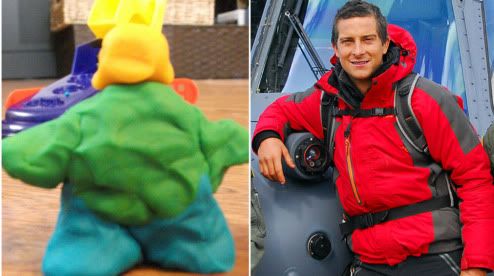 Although the resemblance is uncanny, there is something missing. Decide to place my creation in a tree aka living room plant.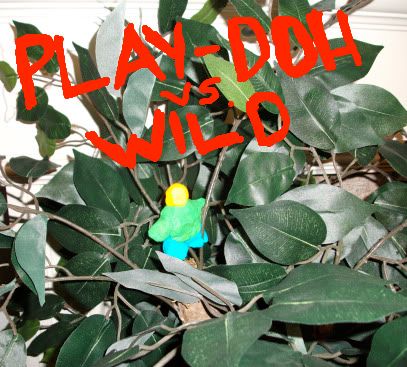 I think I'm just going to watch Man vs. Wild now. Also, I'm hungry, so I might go eat some oatmeal.
Conclusion
Did the Play-Doh Fun Factory turn me into a more whimsical lady? No. As an adult, I find Play-Doh frustrating and pointless. Nothing I made looked as good as the images on the box and even if one of my creations--which were actually abominations--had come out halfway decent, it wasn't as if I was going to save it or put it up on the mantle or use it to get into some kind of art school graduate program. In the end, I was able to Load! Extrude! Mold! for approximately 45 minutes before becoming totally bored.
However, I could see myself dispensing with the Fun Factory entirely and just smelling the Play-Doh and squeezing it while grinning psychotically. I'm pretty sure that I could do that for hours. In conclusion, this experiment has turned me into a Play-Doh fiend and I fear that it won't be too long before I start eating the stuff...like I used to do when I was a kid.