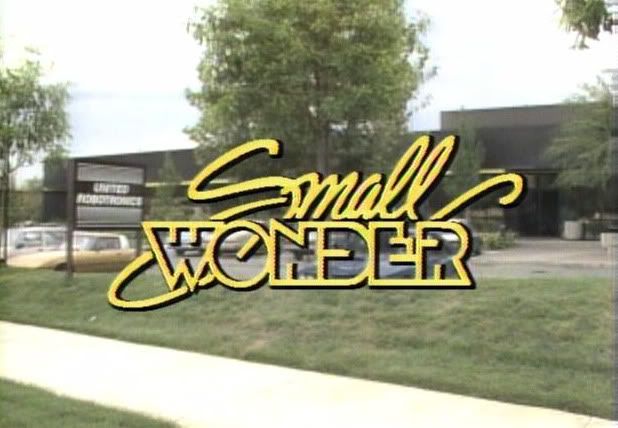 Since the beginning of the time, man has yearned for the DVD release of
Small Wonder
. Well, my friends, that day has finally come. If you don't know what
Small Wonder
is, you probably grew up in one of those backward, neo-Neanderthal, anti-android homes, often scrutinized on
Dateline NBC
...or you're really young...or Andy Rooney (the hottest nonagenarian this side of the Mason-Dixon line).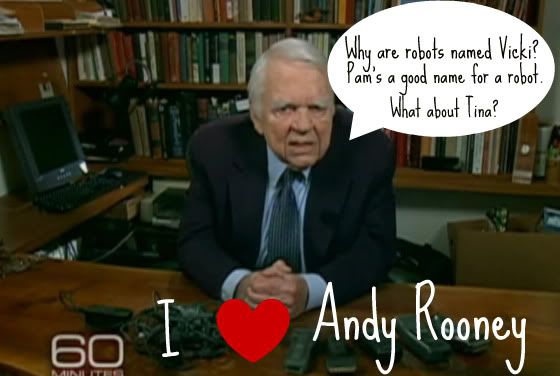 For those of you unfamiliar with Vicki the robot, I urge you to borrow the 4-disc DVD set from that hip, slightly older, obscure pop-culture ephemera-loving friend of yours--you know, the one who gets every
Family Guy
non-sequitur and peppers your little tête-à-têtes with multifarious
ALF
and
Night Court
allusions.
But if you don't have a friend like that, here's the first episode in a nutshell:
This scientist guy, Ted Lawson, works for some sort of science company, and he's been slaving away on something called a Voice Input Child Identicant or V.I.C.I. (The episode synopsis on the back of the DVD case describes it as a "domestic aide in the form of a ten-year-old girl," which is just morally reprehensible. I'm sure Samuel Gompers is doing somersaults in his grave.) Ted gets the thing working and he, his wife, and their Cabbage Patch Kid-faced son, Jamie, accept the V.I.C.I., now Vicki, as a member of the family.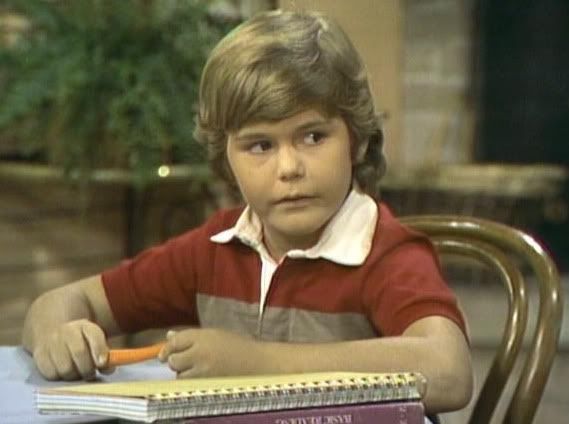 OK, so they occasionally stuff her in Jamie's armoire, but other than that they treat her like a real kid. Oh and the Lawson's have this nosy, ginger, troll of a neighbor named Harriet--they don't want Vicki's true robo-nature to be revealed, so Harriet, whose head is 50% bangs, is a total menace.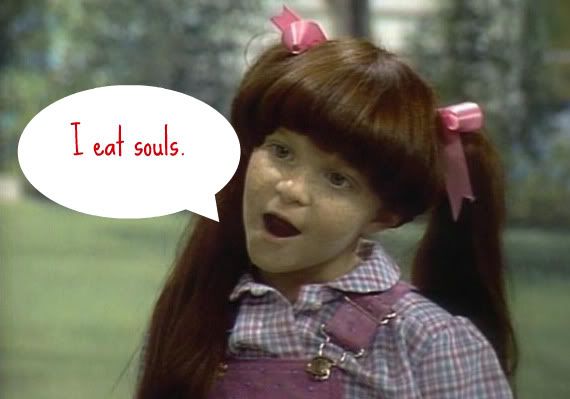 And here are a few of the
small
things that I
wondered
about while watching the first disc:
How was Ted able to create a robot as advanced as Vicki when his computer looks like this: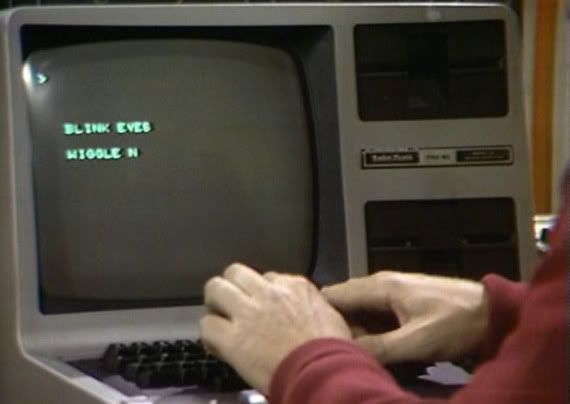 You can't even play Minesweeper on that thing. According to the theme song Vicki's "fantastic, made of plastic" with "Microchips here and there." Seriously? Should we email those specs to the weirdo Japanese scientists desperately working to perfect their horrifying sex bots?
Why is this show called "Small Wonder"? I think there's a double entendre at work there that I'm not quite smart enough to grasp.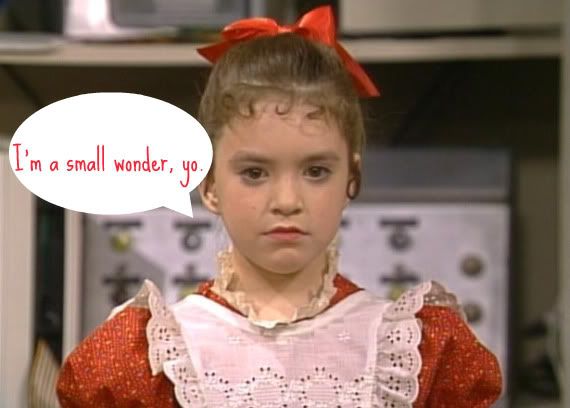 When Ted was working on the Vicki blueprints or whatever, why did he think it was OK to make the robot look like a 10-year-old girl? Ted, you are the skeeve-master. Stop making little robot girls and Ted's family, stop not seeing how disturbing that is!