If your name is Peter, your name is also...kind of...penis. No offense, but it's true. If your name is Peter O' Toole, your name is redundant.
Over the years, I've learned a couple of things about Peters. First, for whatever reason, there are very few non-Caucasian ones. And second, they can be divided into three groups: (1) Peters that I want to marry (2) Peters that I want to high five (3) Peters that I want to tiger uppercut a la Sagat in Street Fighter II.
1. Peter Sellers
English comedian; original Inspector Clouseau; precursor to Eddie Murphy, Mike Myers and other actors who've attempted to play every role in a single movie.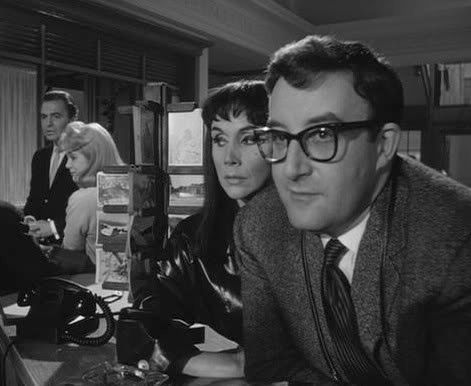 In addition to being my favorite dead comedian, Peter Sellers was a glasses wearer. I've said it here before, but it bares repeating: I'm a sucker for spectacles. And if you (whether you be man or woman or some combination of the two genders) don't fall in love with Mr. Sellers after watching this scene from Kubrick's
Lolita
then...then...that's cool, I guess. But my heart was forever altered by it.
2. Peter Sarsgaard
Actor; has three "A"s in his last name, Maggie Gyllenhaal's hubs.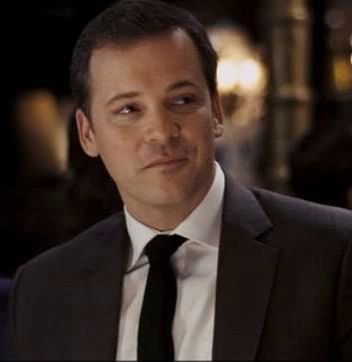 There's something about this man's speaking voice that causes the most intriguing things to happen in my lady regions.
3. Peter Krause
Actor; one of four hot guys on "Six Feet Under."
This dude's cute. Straight up.
4. Pete Wrigley (the elder)
Ginger; has the same name as his little brother; friend of Mr. Tastee.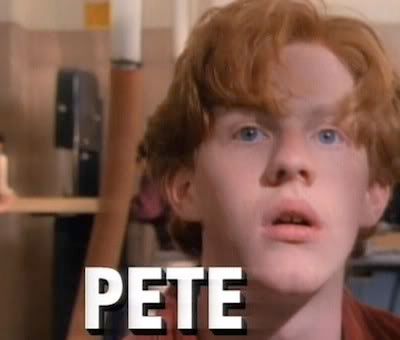 Pete is sweet, introspective, and freckled--three qualities that I admire in a man.
5. Peter Dinklage
Awesome actor; kills it in every movie.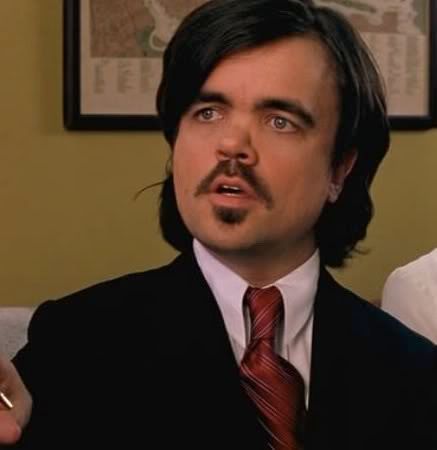 6. Peter Brady
Second eldest son and third eldest child on the "Brady Bunch;" pork chops and applesauce.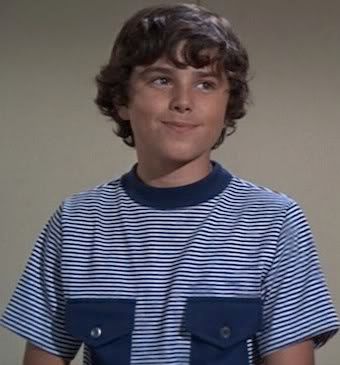 I didn't grow up in the 70s, so I'm not exactly sure why Greg Brady was supposed to be the heartthrob of the titular bunch--Peter was clearly the cutest.
7. Peter Cook
English comedian; "Impressive Clergyman" in The Princess Bride; less successful in America than his comedy partner, Dudley Moore, despite being ten times funnier.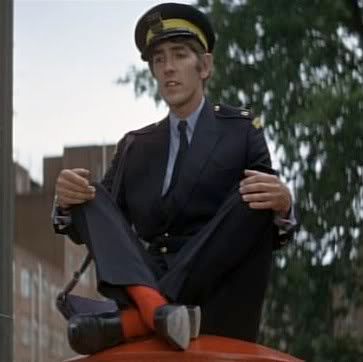 My second favorite dead comedian, Peter Cook was lanky, clever, and looked a bit like George Harrison--the hotness trifecta. After watching the original 1967 Bedazzled, I wore red socks every day for about a month. I also wanted to dance around Mr. Cook and praise him, telling him how beautiful he was, how wise he was, how handsome, that sort of thing. Only I couldn't because he was dead.
Peters I Want to High Five
1. Peter Piper
One of the many alliteratively named Peters; picker of pecks of pickled peppers.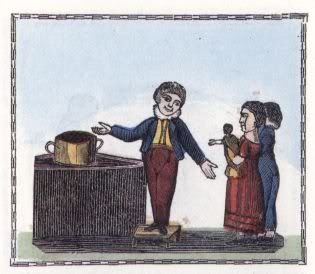 This guy knows how to party.
2. Peter Mayhew
Chewbacca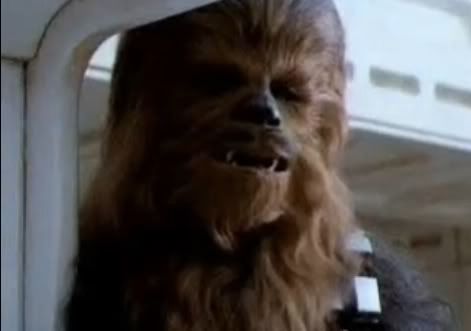 If you don't want to high five Chewbacca, there's something wrong with you.
3. Peter Boyle
Ray's curmudgeony father on "Everybody Loves Raymond."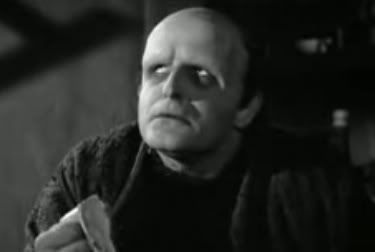 Young Frankenstein is one of the funniest movies to ever exist in the history of the universe and, I don't care what anyone else thinks, "Everybody Loves Raymond" was funny as hell. When he wasn't busy being hilarious, Peter Boyle was kicking it with John Lennon and starring in one of the best episodes of "The X-Files."
4. Saint Peter
AKA "The Rock;" holds the keys to Heaven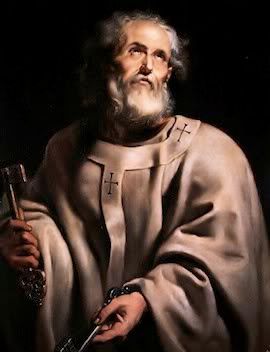 Probably best not to say that I want to uppercut the guy who guards the Pearly Gates.
5. Peter Cetera
The epitome of light rock; has mastered the art of making me feel uncomfortable whenever I watch him dance.
So Peter Cetera is lame-ish but he's also the kind of man who will fight for your honor, he's willing to be the hero you've been dreaming of. He's the kind of man you can live with forever, knowing together, that you did it all for the glory of love.
6. Peter Lorre
Charlie Chaplin called him the greatest living actor (note: both Charlie Chaplin and Peter Lorre are currently dead).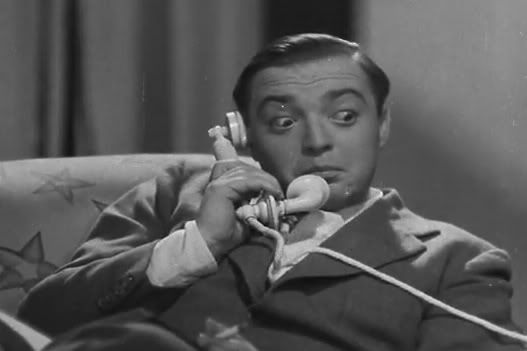 We freakishly big-eyed people need to stick together.
7. Peter Venkman
Bustin' makes him feel good.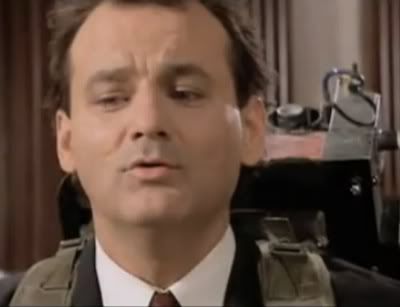 I'll high five Peter after I make out with Egon.
Peters I Want to Uppercut
1. Peter Parker
Teenage loser; turned into a "spider man" after being bitten by a radioactive spider.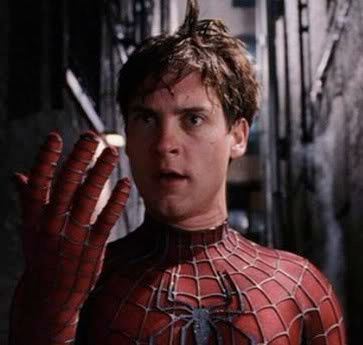 If Peter Parker were bitten by an entire colony of radioactive spiders, would he die or become more spidery? Anyway, this guy sucks. Worst. Peter. Ever.
2. Peter Rabbit
Likes to creep people out by wearing human clothes.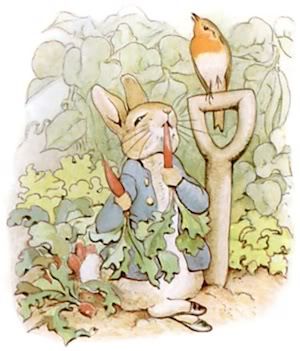 Technically, I don't want to uppercut this tiny little bunny, but he makes me nervous. So if he could just be kept away from me, that would be fine.
3. Pete Doherty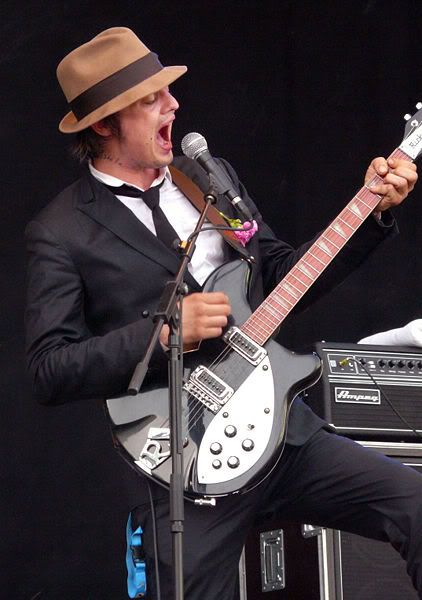 The summer after my freshman year of college, I listened to this one Libertines CD every-day-all-day. So there's a part of me that wants to high five Mr. Doherty. But then I remember that he once squirted his own blood at someone with a syringe and I (a) want to vomit and (b) want to uppercut him.
4. Peter Petrelli
Unassuming hospice nurse turned super hero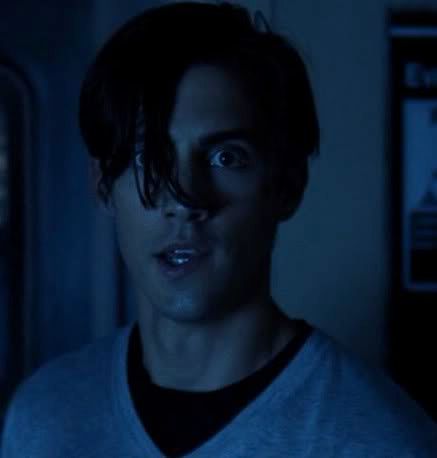 Ugh. I mainly want to uppercut this dude because of that stupid strand of hair that was always dangling in his face but he was also a total goody goody. I like my heroes douchey, like Batman as portrayed by Christian Bale.
5. Pete Campbell
One of the ad men on "Mad Men"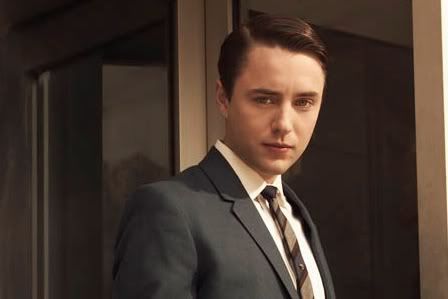 Do you know what this guy's middle name is? Dyckman. I think that says it all.
6. Pete Wrigley (the younger)
Ginger; friend of Artie, the strongest man...in the world.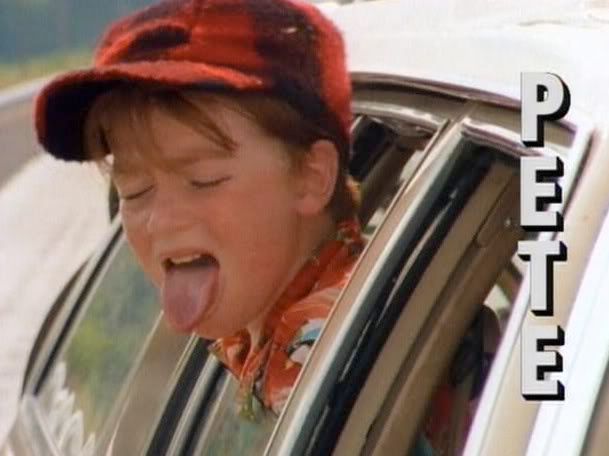 Am I the only one who thought this kid was obnoxious? He also sort of looked like he didn't bathe very often.
7. Pete Best
Original Beatles drummer.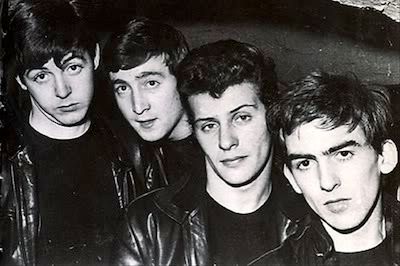 Pete Best? More like Pete not the Best.
8. Peter Pan
Just some dude; makes peanut butter.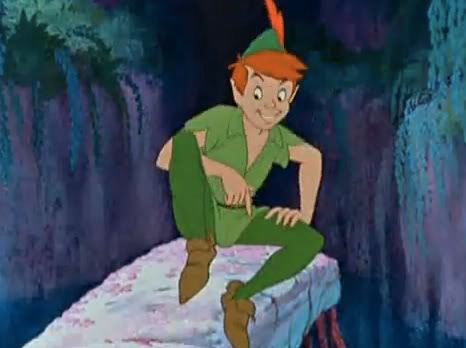 I rep Sherwood Forest and this guy stole Robin Hood's look. Not cool, man. Not cool.
9. Peter Peter Pumpkin-Eater
Had a wife and couldn't keep her.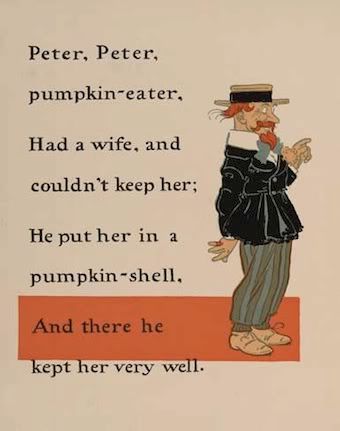 I'm pretty sure that putting your wife in a giant pumpkin shell and then forcing her to live there counts as domestic abuse.