Before the creation of
Kidz Bop
, if you wanted to hear children bastardize your favorite pop songs with their creepy, high-pitched voices, you had to watch Kids Incorporated.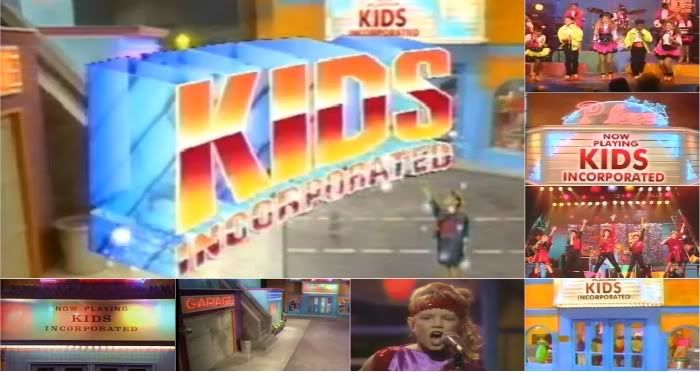 The show aired from 1984-1993 and the ever changing line-up of incorporated kids included Stacy "Fergie" Ferguson, Jennifer Love Hewitt (who went by "Love" in those days), and Eric Balfour--who was somehow cast even though he couldn't sing, dance, or pantomime "guitar playing" believably.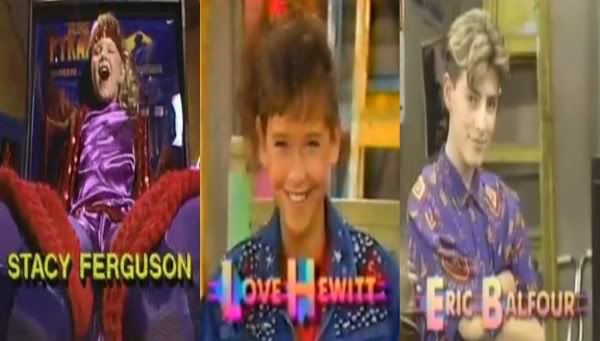 Mario Lopez was a back-up dancer in the late 80s and occasionally "played" the drums--he would later go on to perfect his "drumming" as a member of The Zack Attack.
Like Menudo, the kids would "age-out" of the cast once they hit puberty (because "Pubes Incorporated" just doesn't have the same ring to it).
The premise of the show is perplexing, to say the least, but on the most basic--but still incomprehensible--level, it's about these five (sometimes six) kids who perform for their peers at what appears to be some kind of children's nightclub/cabaret called "The P*lace." There wasn't a parent to be found.
(I hope that someone who lives in Brooklyn--where the show is supposed to be set--can tell me if kiddie nightclubs are popular out there.)
As children, I think that we were into this show because it was about a group of independent kids. This is the same reason why a movie like Home Alone was so cool to us. We like to see kids running things. But watching it now, I have all these financial questions that make it impossible for me to suspend disbelief.
Like, what were their overheads?
How--as children--were they able to fund these elaborate performance numbers? They couldn't have been charging for admission because kids don't have money--I don't remember ever having more than $4 at any given moment when I was younger than 18--and selling sodas and milkshakes ain't gonna keep that fog machine running, my friends.
Even if there were, say, a $4 cover, there's no way that they'd be able to keep that place so jam packed full of pre-teens every day. Whose parents are going let them see Kids Incorporated daily?
I have this image in my head of some 9-year-old's intervention. Her parents telling her that she's spending too much time at "The P*lace" and that they refuse to continue supporting her Kids Incorporated habit.
Anyway, let's take a look at some of the Kids Inc. gold I dug up over at the youtubes.
In this video J. Love plays the saddest girl to ever rock a sweatband.
Since I couldn't find the entire episode on youtube, I have no idea
what brought about this state of utter desolation and world wariness.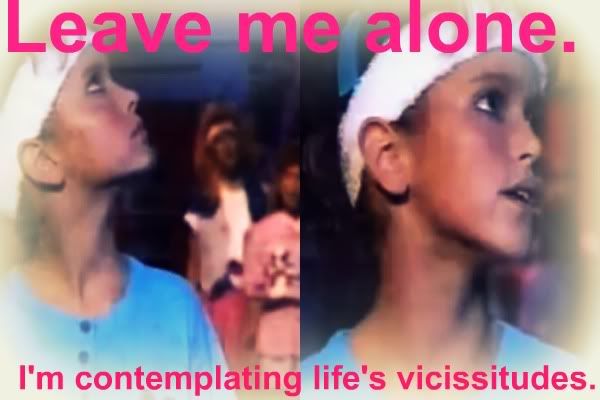 Nevertheless, I just want to shake this kid and say, "Girl, you'd better buck up! How can you be that sad with bangs that fly?"
The best part of this video, aside from all of the soulful head-shaking, is the sullen-girl tableau--chin rested in palms, eyes tilted up toward the heavens, wristbands hiding self-inflicted wounds.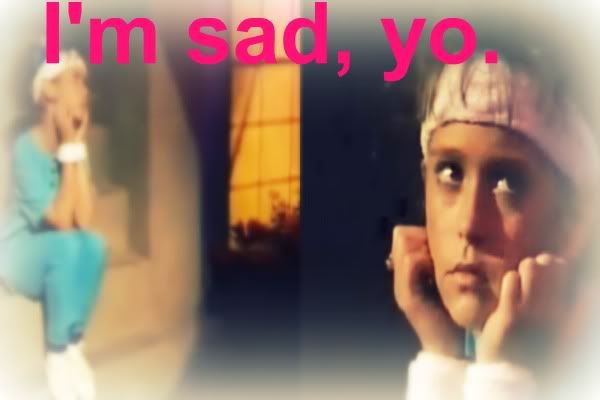 I think this cover is a prime example of why 10-year-olds should never sing this particular Peter Gabriel song...actually, no one, not even Peter Gabriel should ever sing this song, or at least should never be filmed singing it. Case in point: The original video for the Gabriel-Kate Bush collaboration, in which the two embrace/fondle each other for six disturbing minutes.
Here, little Fergie sings Lionel Richie's hit "Say You, Say Me."
I could try to come up with some mildly amusing commentary about this video, but I think it speaks for itself.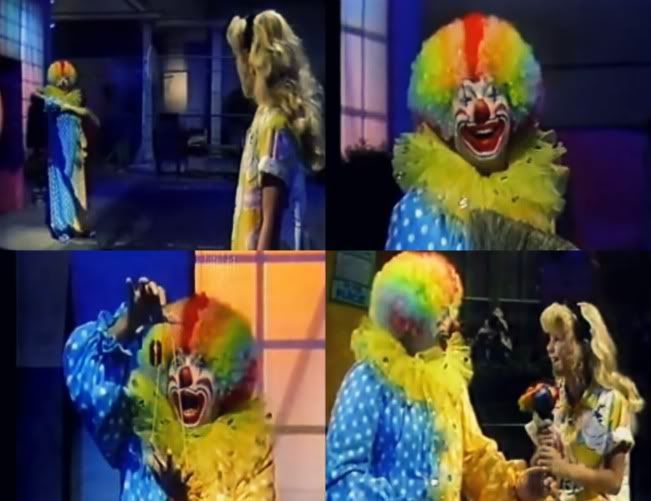 Finally, we have the whole 1991 Kids Inc. gang covering Rod Stewart's "Forever Young." And when you watch this grainy video, I want you to pay attention to the little boy in the front row of the audience.
Bet you didn't know that "Forever Young" was a club jam. That boy was breakin' it down! I have so much respect for him, because when I tried to dance to this song, I almost had a heart attack.
I don't know if that kid was on speed or pixy sticks or what.