Although I have, on occasion, been accused of looking stoned and having a stoney disposition, I don't actually smoke or really even drink and hardly ever get into any scrapes or engage in any hijinks that might be considered amoral or remotely criminal. Mostly, I just sit around, watching Star Trek, eating french fries, and being wholesome. But there is a part of me that yearns to rebel against the innocuity of my nerdy existence. It's the same part of me that's deeply and debilitatingly attracted to stoner, slacker, long-hair, alchies--these men bewitch me with their lassitude and stale-skunky-aromatic charms. A few weeks ago, I listed some of my nerd crushes and today I thought I'd celebrate another oft-maligned subsection of society: The Burnout. And what better way is there to honor a man with the attention span of a goldfish and the get-up-and-go of a koala than a haiku?
The Dude-The Big Lebowski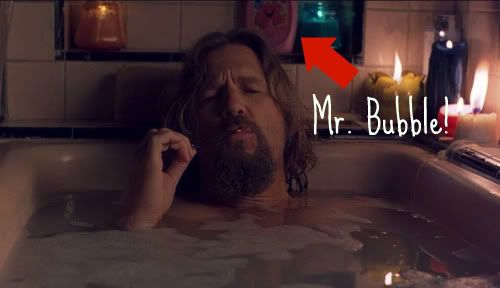 Let's wear jellies and make love
First, pass me that roach.
Harold-Harold and Kumar Go to White Castle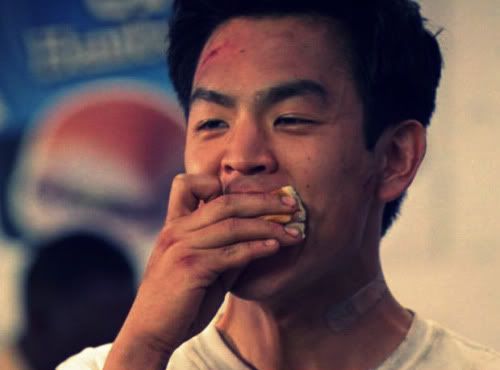 John Bender-The Breakfast Club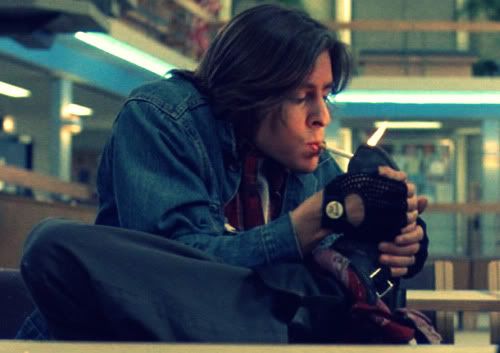 I'd hide your dope in my pants
Nick Andopolis-Freaks and Geeks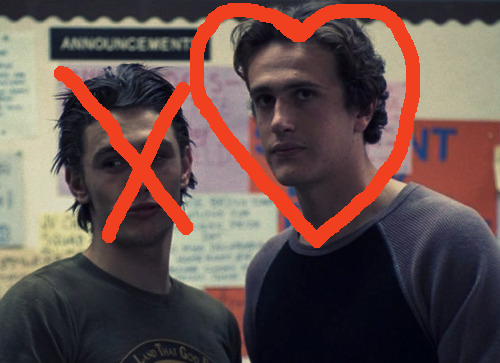 Nick, I'll be your Lady A
Stoner Buds-Fast Times at Ridgemont High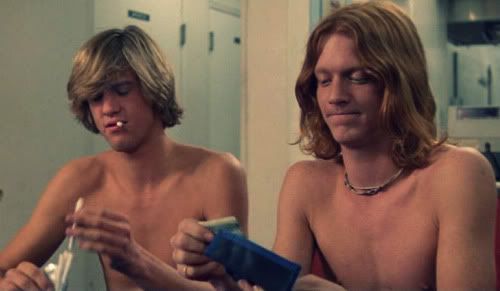 two shirtless, long-haired, surfers.
*Warning: Truthfully, I wouldn't recommend dating a stoner. They're mellow, philosophical, quasi-political and that can be cute but I was twice romantically entangled with fellows of this persuasion and things didn't end prettily. Alchies, on the other hand, are perfectly acceptable--but the happy alchies not the violent ones.
(you probably noticed that no one from
Dazed and Confused
made the cut, this is because I have a very special post planned for that film in the near future.)